Schedule An In-Home Measure
Laminate flooring is easy to install due to its unique locking edges. It then "floats" above the subfloor, expanding and contracting with any climate changes in your home. Because of this, it can be installed over any other type of flooring. However, we still recommend trusting professionals with your laminate installation. Read on to learn more.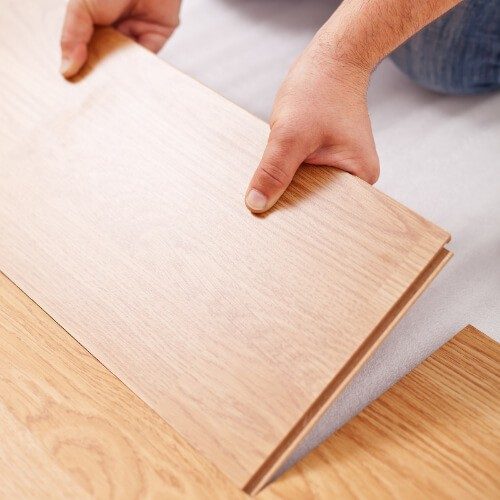 Preparing for your laminate flooring installation
At Terry's Floor Fashions, we always strive for a problem-free laminate flooring installation. This typically involves providing our customers with the utmost detail about what to expect from the process. You can prepare ahead of time by following this quick checklist:
If you have old flooring that we'll be removing, you can minimize dust by cleaning it thoroughly before removal.
If you'd like us to move your furniture, we'll request that you stow all fragile items in advance, including those inside of furniture cabinets & drawers. We'll ask you to empty closets & remove wall hangings.
We'll measure all door clearances before installing your new floors to ensure that your doors will be able to clear the new laminate height. If not, we may recommend shaving or cutting your doors down.
If you're planning to paint your room in addition to installing new laminate, be sure to paint before the new laminate is laid! The last thing you want is to accidentally drip paint on your freshly installed surface.
There are sometimes unforeseen circumstances that can cause complications. For example, if we remove your existing floors and encounter a problem with your subfloor, we may have to spend time cleaning or leveling before laminate can be laid.
During your laminate flooring installation
When installation day finally arrives, there are a few more steps that we ask you to take to ensure that the process goes as smoothly as possible.
You or another adult member of your household (at least 18 years of age) should be home to greet the installation crew & show them to the work area.
Keep children & pets away from the work area for their safety.
Ask your lead installer any questions you may still have about the process before work begins.
The actual installation process may involve preparation of your subfloor to ensure that it's smooth, clean, dry & level. We'll then lay the floors, with adhesive if needed. This will depend on the type of installation that your product needs.
Good communication between you & your installers is key to make sure there's no confusion, and we'll provide as much info as we can up front to make you feel as comfortable as possible going into installation day.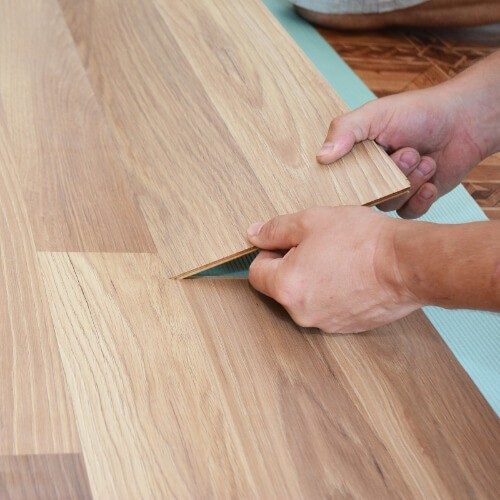 Once your laminate flooring is installed, it's up to you to keep it looking and performing its best. To do that, you'll need to establish a regular care and maintenance routine that includes sweeping, vacuuming, and proper stain removal. Learn more from our experts here at Terry's Floor Fashions.