Schedule An In-Home Measure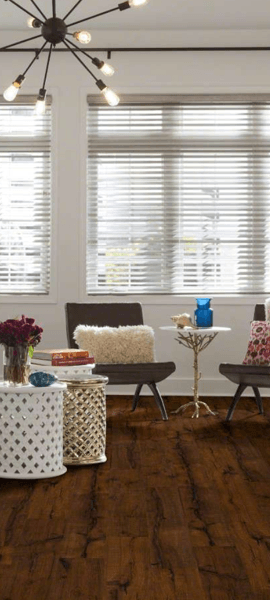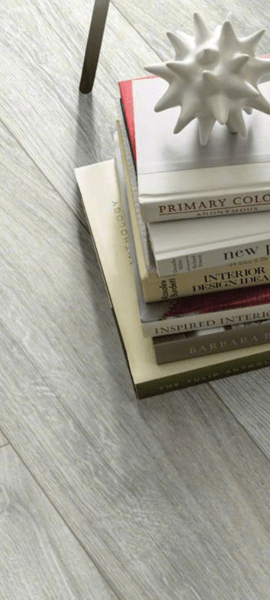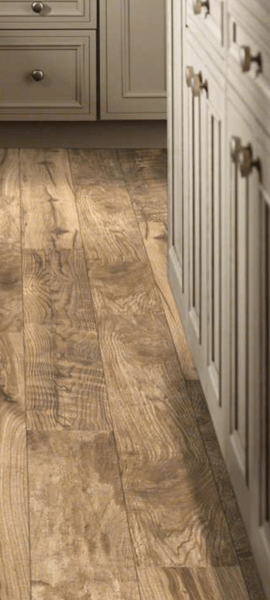 Why choose laminate?
Laminate flooring is characterized by its ability to effortlessly mimic the sought-after visuals of hardwood, ceramic tile, and a variety of natural stone floors. It looks and feels like the real thing while providing a slew of other benefits:
Easy installation
Resistance to wear & tear
A variety of colors & styles
High-end & fashionable
Resilience & warmth underfoot
You'll find a selection of laminate products from the flooring industry's most trusted names at our showrooms in Cary & Charlotte. We serve Raleigh, Wake Forest, Apex, Greensboro & many other communities throughout North Carolina.
The layers of laminate flooring
You may love the way it looks at performs, but what exactly is laminate flooring? We think it's easiest to think of laminate as a combination of 4 main layers of wood-based material.
Start with the bottom backing layer, which gives the plank structure & protects it from moisture & substitutes for an underlayment.
Next is a high-density core that makes up the bulk of the plank and give it strength and stability.
The layer you see is the decorative visual layer, featuring a high-quality printed design that mimics natural wood, stone or tile.
The final layer is the unseen clear wear layer, which adds luster and protection from general wear, scratching, UV light and stains.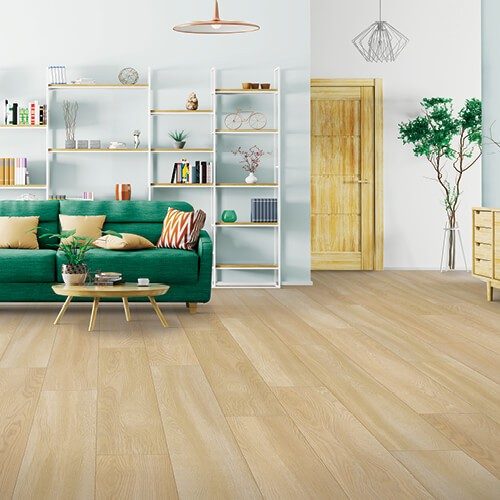 Laminate vs. Hardwood
Upon first look, it can be hard to laminate and natural hardwood flooring apart. Thanks to continuous breakthroughs in modern manufacturing techniques, today's laminate floors offer a highly realistic take on the look of solid hardwood planks. There are various shades and finishes available to mimic the full spectrum of wood species used for flooring, including some that would normally be considered exotic luxuries.
Adding to the realism are a variety of textured options, like beveled & distressed surfaces, that give your floors the natural look and feel of wood grain, age & wear.
Laminate floors are inherently green in comparison to natural wood, using fewer natural resources in their construction. Because they're durable, they don't need to be replaced often – some of our projects include 25-year warranties!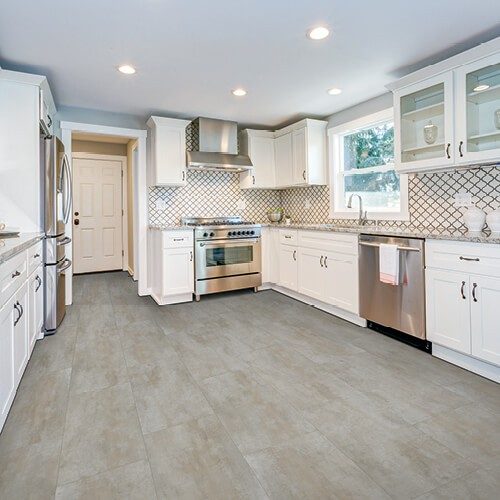 Care & Maintenance of Laminate Floors
Laminate has an inherently durable construction, so cleaning is simple. Preventative maintenance is also key for keeping your floors looking good & performing their best. Your care routine can consist of a few basic steps, which we've outlined in our expert guide.