Schedule An In-Home Measure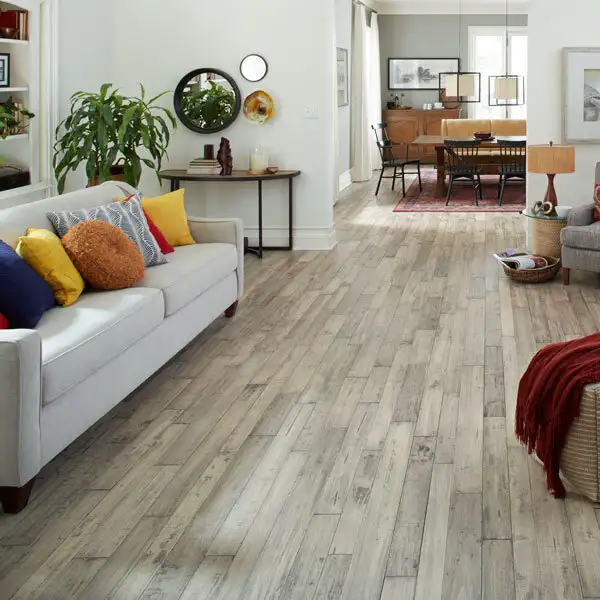 Impressions Flooring: Satisfaction In Every Step
With a robust roster of styles, colors, and price points, we're proud to offer an incredible selection of Impressions hardwood flooring. Whether you're looking for solid, engineered, or waterproof, our team has the Impressions Flooring for you. We're confident you'll love our Impressions Flooring collection available in different shades, including brown, dark brown, gold, gray, red, and more. 
Shop by style, including eclectic, luxurious, modern, rustic, and more today!
Solid Hardwood You Can Trust
For many, solid hardwood is the first hardwood option that comes to mind. Impressions Flooring offers a wide range of flooring options, including solid hardwood. Solid hardwood at Impressions Flooring is available in a variety of lengths, widths, and thicknesses. Solid hardwood flooring is a low-maintenance flooring option that, if properly taken care of, can last for a lifetime.